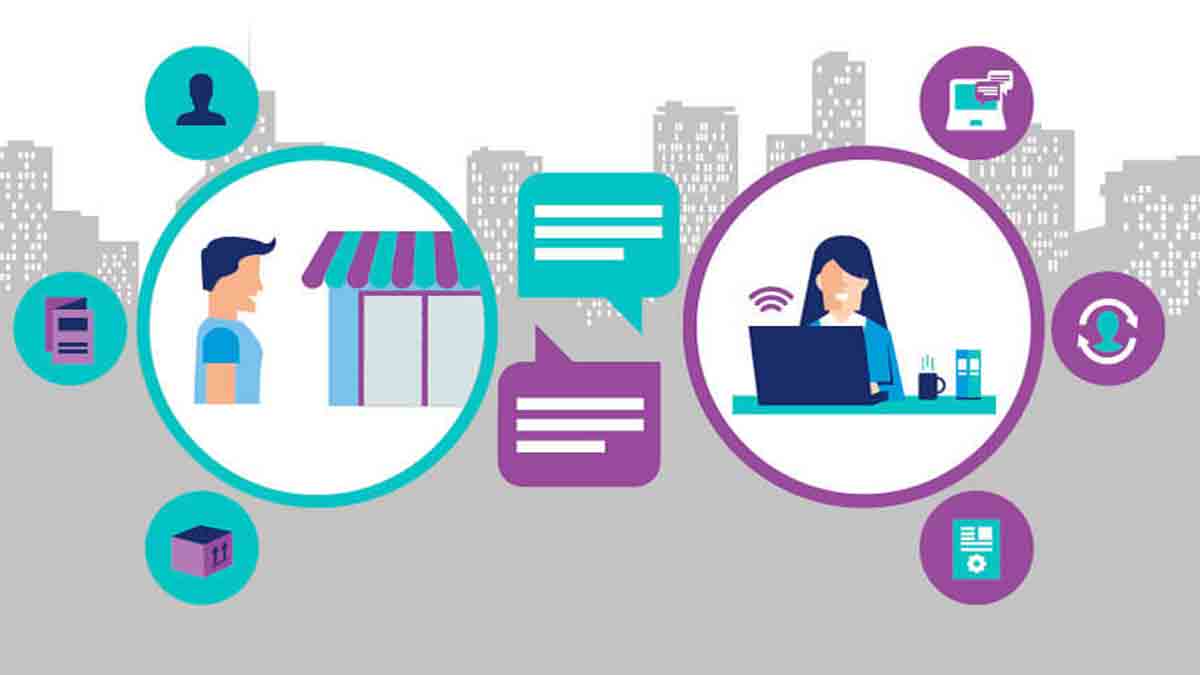 With 55% of U.S. consumers in the habit of using live chat for customer support, if you aren't on the bandwagon, you might need to hop on. When people go to websites, they want to have the option to speak with a live human without picking up the phone and having to talk. Oftentimes they only have a few minutes or they are in waiting room or office where they don't want to talk out loud about their issues.
Is Live Chat Good for Consumers?
Some companies are primarily offering customer service through live chat and it is quite the challenge to find a phone number for them to be able to talk about any issues that you have. Is this trend good for customers? If they enjoyed yelling at customer service, I guess that won't work out well for them, but maybe it will help their blood pressure. In all seriousness, live chat allows you to think about what you have to say, edit it and send after you've proofread it.
Is Live Chat Good for Customer Service?
When you are considering whether live chat is good for your customer service staff or not, you should know that using live chat will allow them to work through the customer que more efficiently and allow them to look up details easily from their computer while chatting with the customer. Many people prefer to use text over the phone and that includes customer service operators.
Now that we know some of the reason why live chat is a good idea, let's look at the 5 examples of live chat features that actually improve customer experience.
1. File Sharing
Being able to file share over live chat is a game changer. With the extensions that allow you to easily take screenshots, save and send, you can show your customer service rep exactly what is going on your screen. If you need to send an invoice to ask about a charge or request a tutorial, you can do it all through the live chat.
Filing sharing is one of the features many tech companies provide for their customers since many of them are proficient enough to be able to take screenshots and share files.
2. Chat Transcripts
If you have ever got off the phone with customer service and forgot to write down that all important code or list of instructions, I am sure you are not alone. Now you are able to use chat transcripts so that you can go back and read exactly what you were told so that you can take the required actions.
Support tickets used to be the best way to document the things that you needed to do but now live chat transcripts allow you to easily scroll through and see what you needed to know. Going back through support tickets or through your emails used to be a hassle so this is a major upgrade.
3. Targeting for a Better UX
Now when you are using live chat, you can get details from people because of data points that allow you to understand more about the consumer. Being able to know where they are in the process before you start speaking to them allow you to better serve the customer and saves both of you a lot of time.
4. Quick Response
Live chat often gives you the best opportunity to get a quick response as a customer. You type in your question and you'll either get an instant response or you'll get a "your wait is x minutes" to let you know how much time you'll have to be in line. Having this means of communication allows you to get much quicker responses than support tickets, emails and phone calls in most cases.
5. Ability to Give Feedback
Almost all chat boxes now allow you to give a thumbs up or down or feedback after you've spoken with the customer service reps. This means that you are likely to have a very courteous rep that wants to make you happy because they know that the feedback form is coming soon.This makes for a pleasant conversation.
Is Live Chat Right for You?
When you are considering adding this option to your website, you are probably looking for live chat software for customer service that will allow you to get the results that you want without breaking the bank. There are more and more options that are available, but not all of them are created equally. If you find a solution that is on the less expensive side, that doesn't always mean it is the best deal. Make sure to check through features to see which ones give you the best options for what you need.
If you are a business that wants to give your customers multiple ways to contact you online or if you want to provide a better customer service experience then live chat might be a good option or you. While it is understandable that you don't want to spread yourself too thin, if you miss out on this great technology that is allowing you to speak with more customers, you will wish you had of gone for it. You can always give is a try to see how you live it and go back to your other methods if you don't think it is a good fit for you and your company.
Was this article helpful and informative? Leave us a comment with your thoughts in the section below.