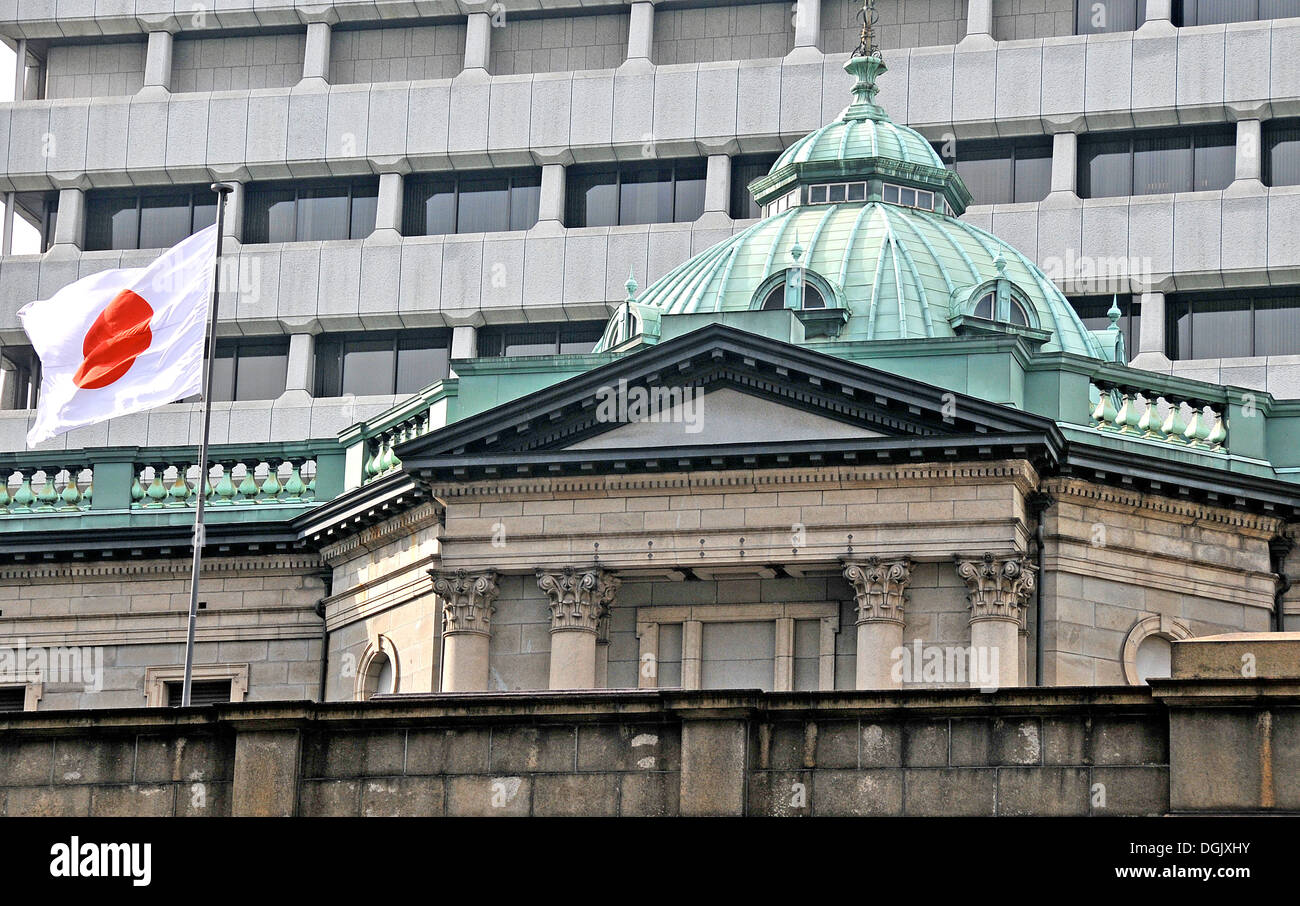 Japan's central bank opted to hold interest rates steady on Thursday as a new board member dissented in favour of further monetary easing.
The Bank of Japan said overnight interest rates will remain steady at 0.1 per cent, that 10-year bond yields will be capped at around zero percent and central bank will continue to buy assets at around ¥80tn a year. The decision was forecast by all economists polled by Bloomberg.
New board member Goshi Kataoko voted for more stimulus as the current policy was not loose enough to meet the BoJ's 2 per cent inflation target.
The central bank said the consumer price index is "likely to continue on an uptrend and increase toward 2 per cent." The CPI currently sits at around 0.5 per cent.
Marcel Thielant, senior Japan economist for Capital economics said:
To be sure, economic growth in the current fiscal year will probably be close to the Bank's forecast of 1.8%. And even if activity slows next year, growth should remain above the economy's sustainable rate. However, the Bank's views on inflation remain too upbeat. Its current forecast is a 1.1% rise in consumer prices in the current fiscal year, but inflation averaged just 0.4% in the first four months and a rapid turnaround is not on the cards. And the 1.5% rise in consumer prices the Board projected for the coming fiscal year looks too high as well. Further reductions in the Bank's inflation forecasts in the next outlook report, due next month, are all but guaranteed. The upshot is that policy tightening remains unlikely for the foreseeable future.
The BoJ noted the country's economy is "expanding moderately" as "exports have been on an increasing trend". It added that the Japanese economy is "likely to continue its moderate expansion".
Haruhiko Kuroda, BoJ governor, will speak at a press conference at 3.30pm Japan time.
The Japanese yen was unmoved by the decision at ¥112.43 to the dollar.
["Source-ft"]