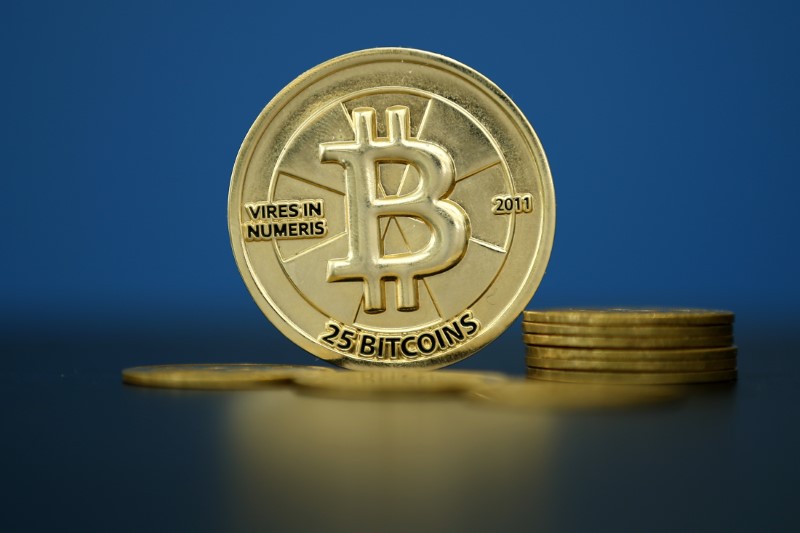 Reuters. The blockchain supporting bitcoin is poised to undergo a 'hard fork' on Tuesday
Investing.com – Bitcoin traded higher on Monday, on reports the blockchain supporting the cryptocurrency is poised to split into two, as some members refused to signal support for a major software upgrade aimed at speeding up transactions on the bitcoin network.
On Tuesday August 1, a 'user activated hard fork' (UAHF) will get underway, causing the blockchain – the digital ledger which records every bitcoin transaction – to fork, creating a new separate digital token called Bitcoin Cash.
The 'hard fork' comes after weeks of optimism that Bitcoin would avert a split, after bitcoin miners signalled support for SegWit2X, a software upgrade aimed to increase the transaction limit from 1 megabyte to 2 megabytes, speeding up transactions on the bitcoin network.
Some members of the bitcoin community, however, failed to signal support for SegWit2X, on the back of concerns that the proposed software upgrade doesn't adequately address the slowdown in transactions on the Bitcoin network.
These members announced plans to launch a fork on August 1, known as Bitcoin Cash. Bitcoin Cash will have a bigger block size than Bitcoin – even after SegWit2x activates – with an 8-megabyte transaction limit.
Bitcoin Cash, however, is likely to be worth only a fraction of bitcoin, as some of the biggest bitcoin wallet providers don't have immediate plans to support Bitcoin Cash.
"As of today, we have no immediate plans to fully support the Bitcoin Cash fork within our main product," Blockchain's Alsyon Margaret said on Sunday.
On the U.S.-based GDAX exchange, Bitcoin rose to $2,836, up $84.1 or 3.06% while Bitcoin Cash fell 18% to $292.62.
Meanwhile, Ethereum, fell to $198, down 0.96%.
["Source-investing"]