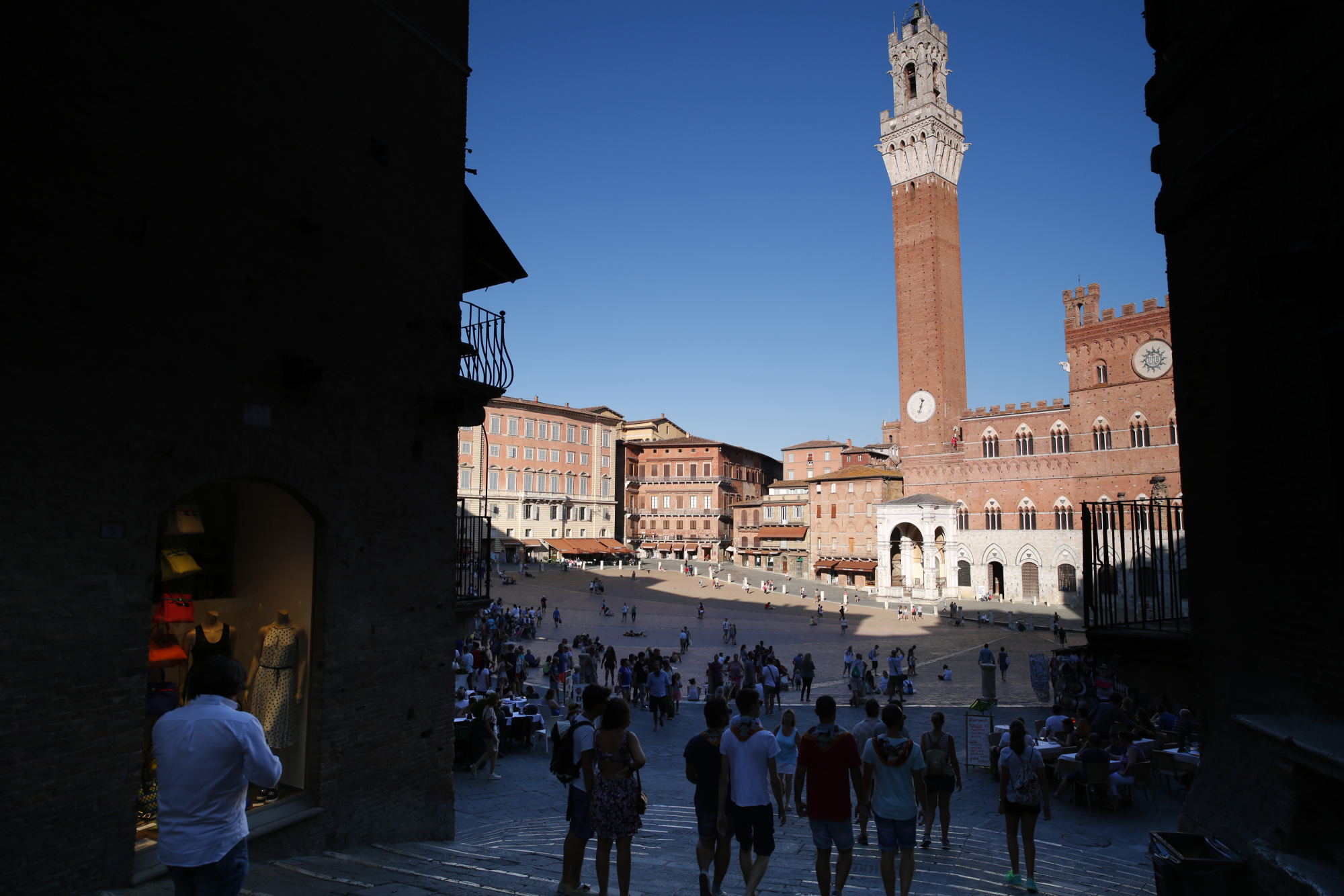 Global finance chiefs will be back in crisis-management mode this week as the Group of Seven grapples with the market shock waves from Italy's political woes.
Finance ministers and central bankers from the G-7 nations — who oversee almost half of the global economy — begin three days of meetings at the Canadian ski resort town of Whistler, British Columbia on Thursday hoping to stomp out a series of brush fires breaking out across the global economy.
The officials will be under pressure to show support for Argentina's reform efforts, downplay the Italian crisis and commit to stemming the spillover effects from political instability.
It's a more volatile picture than only a couple weeks ago, when U.S. Treasury Secretary Steven Mnuchin's declaration of a trade truce with China looked to have removed one of the biggest sources of uncertainty over a broad global upswing. Since then, President Donald Trump has recommitted to slapping tariffs on Chinese imports and Italy has lurched into a political crisis that will likely lead to new elections within months.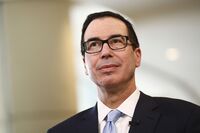 "Whistler is going to be a far less easy summit than one would have thought," said John Kirton, director of the University of Toronto's G8 research group.
The meeting, which will help set the agenda for a leaders' summit next week in Quebec, was initially seen as an opportunity to tout the successes of the global economic upswing, with the official agenda focused on promoting inclusive growth. The IMF projects the world economy will grow this year and next at its fastest pace since 2011.
Sudden Urgency
But the sudden urgency to this weekend's proceedings is a reminder of how vulnerable the global financial system remains to rising U.S. interest rates and geopolitical forces, particularly the global surge in populism that is testing the world economic order.
The days leading up to the meeting have seen the political storm in Italy rekindle memories of the last euro crisis and triggered a flight from risk globally, particularly away from European periphery markets.
Emblematic of the turmoil is the fact that until last night Italy planned to be represented at this weekend's meeting by a finance ministry official. Then, as it became apparent that a new government won't be fully in place before the summit, acting Finance Minister Pier Carlo Padoan decided to attendinstead, according to a government official. Bank of Italy Governor Ignazio Visco will also take part in the Whistler meetings.
Investors have also been on edge in recent weeks over the prospects of emerging markets — with Argentina and Turkey at the center of the rout. Argentina is in talks with a the IMF on a credit line or loan that would help the country halt a run on its currency.
All this comes at a time when global economic confidence — and the Western economic alliance represented by the G-7 — is already being severely tested by the U.S.'s reluctance to embrace multilateral, rules-based trade.
What Our Economists Say:
"Growth isn't enough. That's the realization that will be dawning on G-7 finance ministers. The world economy might be poised for another year of robust expansion, but that hasn't stopped Turkey sliding into currency crisis or Italy's populist politics raising the prospect of a debt crunch. With little consensus on even the need for international coordination in economic policy, don't expect the G-7 to rise to those challenges."
— Tom Orlik, Bloomberg Economics
The catalyst of much of the recent turmoil has been tightening U.S. monetary policy, and the weekend's meeting is the first official appearance by Federal Reserve Chair Jerome Powell at a G-7 summit. That will put him in high demand as counterparts seek to gauge the Fed's plans and determine whether there is scope for coordination. Most other G-7 central bankers have held off from normalizing, or been scaling back intentions.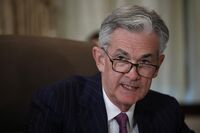 Higher U.S. interest rates have sparked a fallout in every facet of global financial markets. In addition to putting emerging markets on the ropes, they've fueled a slide in the euro, prompted worries about the global debt overhang and triggered higher volatility in bond and equity markets.
Complicating the monetary-policy issue is the U.S.'s growing deficits, which are set to be among the most contentious issues at the G-7 table. Most allies consider the stimulus as badly timed and unproductive. Canadian Prime Minister Justin Trudeau, who will chair the leaders meeting next week, said Tuesday in a Bloomberg Businessweek interview that U.S. borrowing is not sustainable — a position likely to be echoed by Germany, said Jean-Francois Perrault, a former aide at Canada's finance department who has participated in G-7 meetings.
"In these meetings, the Germans are always, always talking about fiscal responsibility," said Perrault, who is now chief economist at Bank of Nova Scotia. Officials are unlikely to make any headway on the issue however, he said.
"Nothing is going to happen on that front," Perrault said.
No Consensus
The G-7 finance chiefs may also find it difficult to reach any consensus on trade.
The meetings should be a cool reception for Mnuchin as his government threatens allies with tariffs that have put the world on the cusp of a trade war. The Trump administration last week launched an investigation into whether car and truck imports imperil national security, a process that could lead to more duties on foreign vehicles.
Adding to the suspense, the meeting coincides with the June 1 deadline for temporary exclusions from U.S. tariffs on steel and aluminum for the European Union and Canada. Even though the EU has said it won't negotiate with the U.S. until it has received an unconditional reprieve, Mnuchin can expect to face stiff lobbying from his counterparts to pare back protectionist steps.
"The good news for these guys is the global economy is performing pretty well," said Nathan Sheets, chief economist at PGIM Fixed Income and former undersecretary for international affairs at the U.S. Treasury. "Now the issues are focused on what are appropriate rules of the game; how should we manage our economies and especially how should we interact with each other."
The irony is the G-7 finance chiefs may find the most common ground around nipping any potential financial crisis, said Kirton.
"President Trump doesn't want a financial crisis just before mid-term elections," he said.
["Source-bloomberg"]