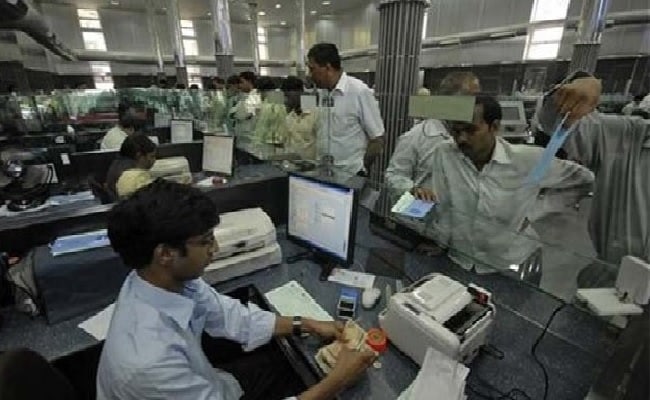 Shares of public and private sector lenders were witnessing good buying interest in trade today a day after the Union Cabinet empowered the Reserve Bank of India (RBI) to act against wilful defaulters. The Union Cabinet cleared an ordinance empowering the Reserve Bank of India (RBI) to act against wilful defaulters. The ordinance has been sent to the president for approval. The ordinance is aimed at empowering RBI to deal more effectively with stressed assets than earlier. A senior finance ministry official said "It is part of a broader plan to resolve bad loans with banks' issue that has been a major hurdle in the economy from achieving its full potential."
Banking sub-index on the NSE Nifty Bank index rose to its record high following this development. The index advanced as much as 1.42 per cent to hit record high of 22,307.30. Sub-index of the public-sector banks Nifty PSU index also rallied as much as 2.48 per cent.
The ordinance may enable RBI to direct banks on how to deal with stressed assets. Moving an amendment to the banking regulation act may take time as the next session of parliament starts sometime after second week of July.
The amended law will also empower RBI to set up oversight panels that will shield bankers from later action by probe agencies looking into loan recasts as a lot of discretion will be involved in the process.
By December 2016, non-performing assets (NPAs) or bad loans with Indian banks rose to Rs. 6.07 lakh crore, of which the share of Public sector banks was Rs. 5.02 lakh crore.
Analysts say the ordinance is a positive step towards banks recovering their dues from the defaulters.
Kishor Ostwal of CNI Research, says "Because of this ordinance there will be more and more recovery of bad loans and wilful defaulters which have money will come out and repay their debts."
Among the individual banking shares, ICICI Bank was the top gainer among the banking shares, up 10 per cent at Rs. 299.
Canara Bank, Bank of Baroda, State Bank of India, IDFC Bank, Punjab National Bank and Axis Bank were also among the gainers.
Among the state-run lenders, Union Bank, Andhra Bank, IDBI Bank and Allahabad Bank also rallied up to 4 per cent each.
["source-ndtv"]