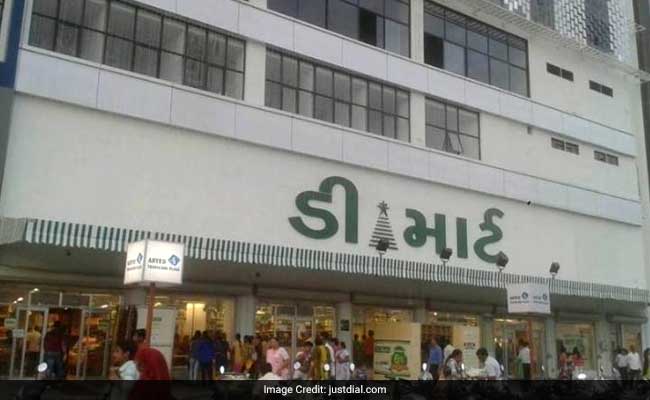 Shares of Avenue Supermarts, which owns and operates supermarket chain D-Mart, surged as much as 1.92 per cent to hit a fresh 52-week high of Rs. 824.50 in early deals on Monday, after the company reported a strong set of earnings in the quarter ended March 2017. Avenue Supermarts, which is promoted by veteran investor Radhakishan Damani, was listed on the stock exchanges earlier this year and it crossed Rs. 50,000 crore in market value last month.
Avenue Supermarts post market hours on Saturday reported a net profit of Rs. 97 crore for the March quarter compared with Rs. 66 crore during the corresponding period last year, a growth of 47 per cent on a year-on-year basis. Its total income in the quarter under review stood at Rs. 3,120.49 crore, up 40.58 per cent as against Rs. 2,219.67 crore in the year-ago quarter, Avenue Supermarts said in a filing to the Bombay Stock Exchange. Shares of Avenue Supermarts were listed on March 21, 2017, following a stellar initial public offer which saw high demand. Its shares more than doubled on the first day of trading against its issue price of Rs. 299.
For the full year ended March 31, 2017, Avenue Supermarts' net profit rose 51.6 per cent to Rs. 483 crore compared with Rs. 318 crore for the previous year. The company's profit margin improved from 3.70 per cent in FY16 to 4.04 per cent in FY17.
Total Revenue for FY17 stood at Rs. 11,912 crore, as compared to Rs. 8,595 crore during FY16. Avenue Supermarts' EBITDA or operating profit in FY17 stood at Rs. 995 crore – up 46.9 per cent. The company's EBITDA margin improved from 7.9 per cent in FY16 to 8.4 per cent in FY17.
Analysts say Avenue Supermarts' same-store sales growth a key parameter for judging retailers rose over 20 per cent which is a strong growth signal going ahead.
At present, the company operates 131 stores in Maharashtra, Gujarat, Andhra Pradesh, Karnataka, Telangana, Tamil Nadu, Madhya Pradesh, Rajasthan, NCR and Chhattisgarh. It added 14 stores in the March quarter.
As of 10:21 am, Avenue Supermarts shares fell 2.77 per cent to Rs. 786.50 on account of profit-booking at fresh 52-week highs, said analysts.
["source-ndtv"]