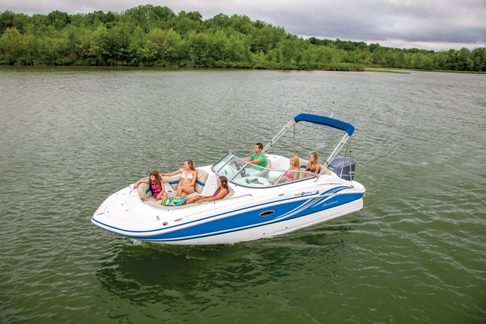 Living on a boat is a lifestyle dream for many people in Florida. It offers a sense of freedom from day to day stresses of city living and affords financial benefits to cut down living expenses. If your dream includes living on the water, there are back cove yachts for sale that can help you achieve those dreams.
Florida liveaboard marinas provide a great lifestyle for people who want to live on their yacht, rather than in a house or apartment. They are scattered throughout the state of Florida and create supportive communities for a life on the water. If you're still working, you'll want to anchor in a marina that's close to your job for an easier, cheaper commute. If you're retired and open to living anywhere, your marina choices will be more extensive and easier to make.
Power Boats
Compared to all the types of liveaboard boats, power boats will give you the most living space per foot of boat length. They have a lot of space above the waterline which is a big advantage for storage and headroom. Boats with a tall deck and hull provide ample room to move around comfortably without feeling cramped. There are also multihull power boats including some beautiful catamaran designs. Compared to monohull power boats, multihull catamarans are more economical to run and can negotiate shallower waters easier due to their hull design.
Multihulls include catamarans (two hulls) and trimarans (three hulls). These boats offer advantages like maximum liveaboard space, shallow draft and speed underway. However, due to their size, you may have to pay more for a marina slip. A smaller catamaran with a beam of 14 or 15 feet can usually fit into a large slip, but larger sizes will usually require two marina slips or will need to be tied off at the end of a tee dock.
Choosing the Right Marina
If you choose the right marina, you will find many benefits of living on your boat. A liveaboard marina offers the support of a community of boaters with similar interests and activities. It's easy to make lifelong friends with your neighbors on the water. Some marinas have on-site restaurants, bars, coffee shops and tackle shops with great fishing gear. Most marinas also provide excellent security for boaters with locked access gates, full-time security guards, and excellent police protection. Many marinas provide parking for your car and 24 hour security for your car and boat.