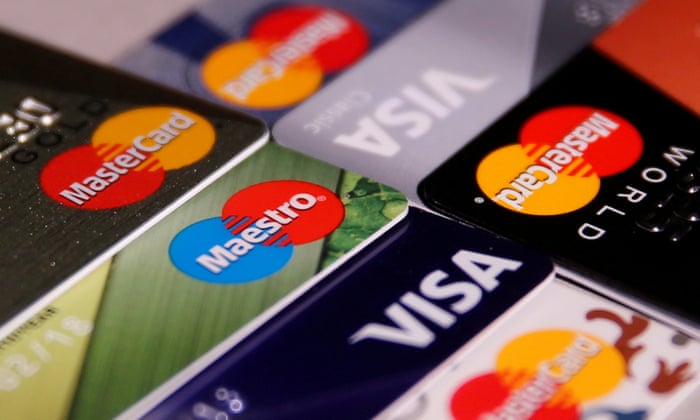 The Bank of England has warned against spiralling consumer borrowing. Photograph: Maxim Zmeyev/Reuters
The Bank of England is to force banks to strengthen their financial position in the face of a rapid growth in borrowing on credit cards, car finance and personal loans.
The intervention by Threadneedle Street means banks will need to set aside as much as £11.4bn of extra capital in the next 18 months and is intended to protect the financial system from the 10% rise in consumer lending over the year.
The Bank is also bringing forward the part of the annual stress tests on banks that scrutinises their exposure to consumer credit by two months to September. The Bank's Prudential Regulation Authority and the City regulator, the Financial Conduct Authority, will also publish next month how they expect lenders to treat borrowers in the consumer credit market.
The Bank's half-yearly assessment of risk to financial markets also set out measures to rein in the riskiest mortgage lending, highlighted the risks associated with the UK's exit from the European Union and said commercial property prices were "at the top end of sustainable valuations".
While the Bank found risks to financial stability were neither "particularly elevated nor subdued" it warned that there "pockets of risk that warrant vigilance".
"Consumer credit has increased rapidly. Lending conditions in the mortgage market are becoming easier. And lenders may be placing undue weight on the recent performance of loans in benign conditions," said Mark Carney, governor of the Bank of England.
Carney said the decision to call on banks to hold more capital – which is largely a rejig of their current resources rather than raising new funds – was taken after domestic risks returned to "standard" levels. A year ago, after the Brexit vote, the Bank had relaxed regulatory requirements on banks – using new tools it was given after the financial crisis – and is now reversing that decision.